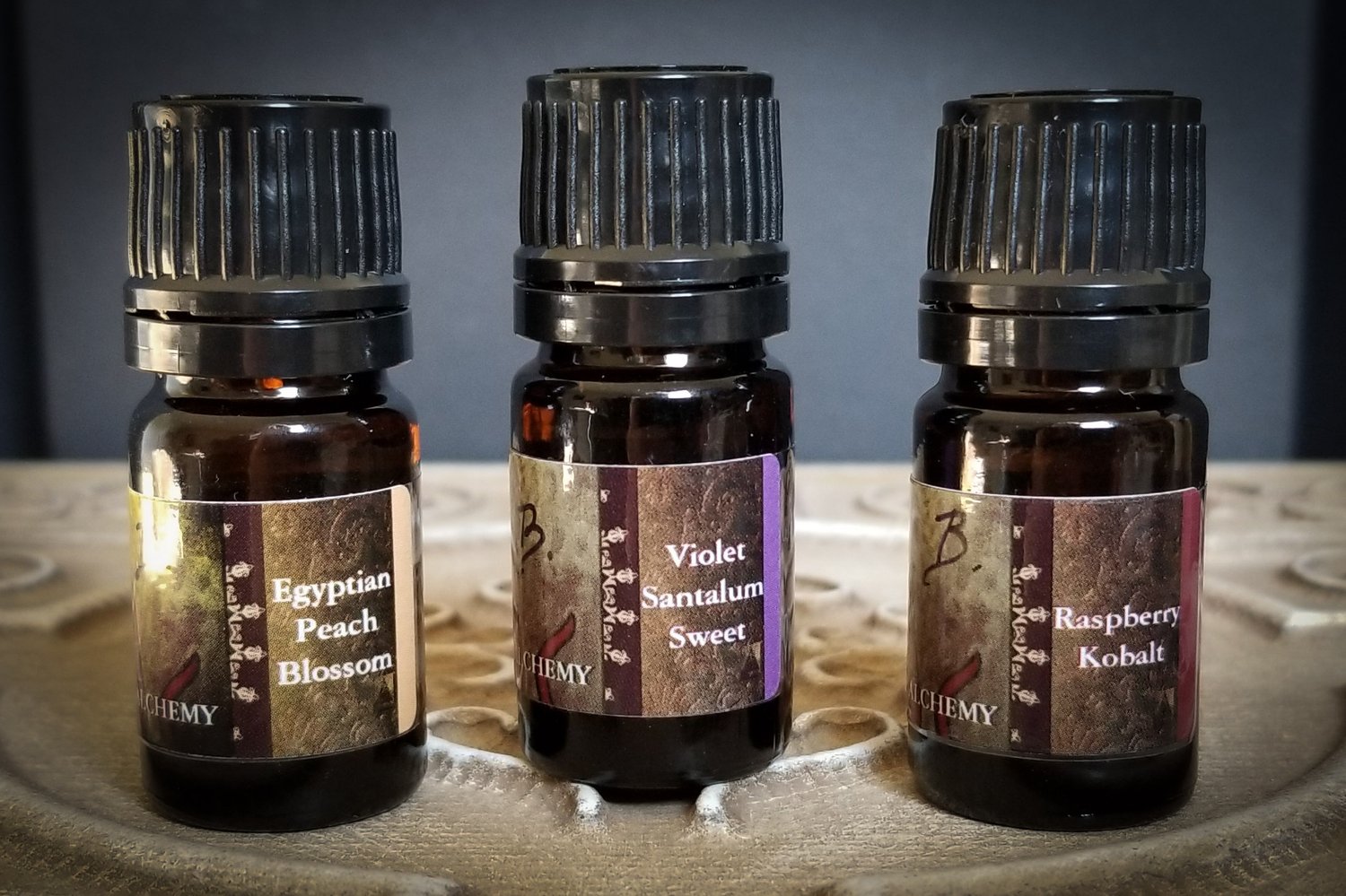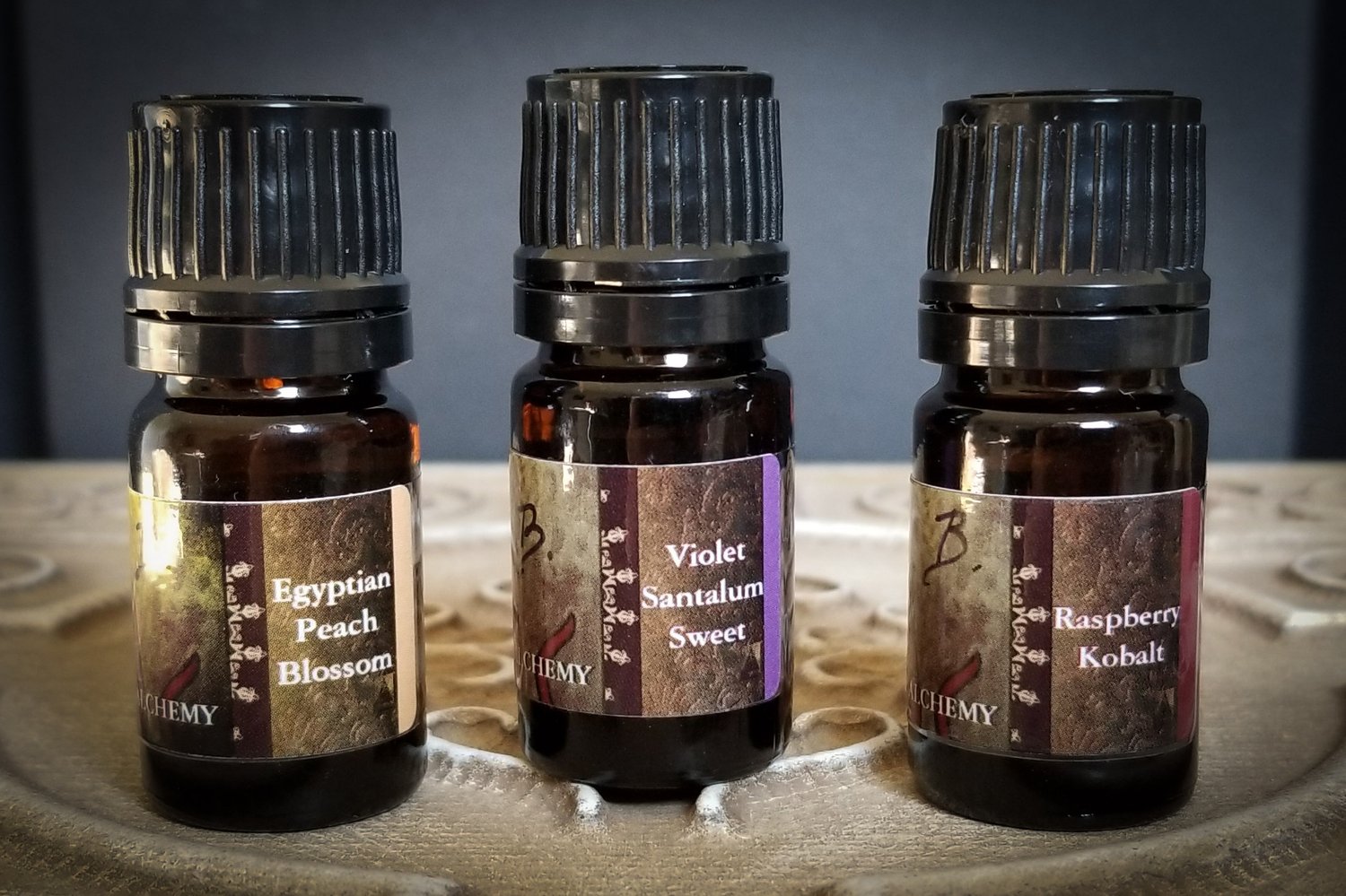 Nocturne Alchemy VAULT — Bastet's Garden Retro Labels — 5 ml Bottle
$23.00
Nocturne Alchemy Vault — Bastet's Garden Retro Labels — 5 ml Bottle
These bottles have the long labels like the bottles pictured here.
All bottles are brand new, wrapped and sent to Crypta Obscura direct from Nocturne Alchemy.
SHIPPING
The default shipping rate is USPS First Class. To upgrade to USPS Priority Flat Rate, please add the Priority Shipping Upgrade to your order.
*Note: Orders with over 4 perfume oil bottles and orders containing jars of body butter must be shipped Priority Flat Rate.
https://www.cryptaobscura.com/product/priority-shipping-upgrade
PRIORITY SHIPPING - For orders of 4 or more 5 ml bottles, OR if you wish to use USPS priority flat rate shipping, the 'Priority Shipping Upgrade' listing must be added to your order to cover the Priority Flat Rate shipping increase. This listing will add the difference to the base First Class rate. If the 'Priority Shipping Upgrade' listing is not added and you have over 4 bottles in your order you will receive an invoice for the upgrade to Priority. To expedite order processing please add this listing to your order prior to checkout.
ADD-ON ORDERS
USE CODE "ADDONFREESHIP" AT CHECKOUT. Use this code only if you are adding to an existing paid order. Please put the order number you are adding to in the comments. If this code is used and there is not an existing un-shipped paid order referenced the order will be cancelled and refunded.
_________________________________________________________________
NA VAULT - Bastet's Garden Retro Labels
Alyssum Champagne Crystalline – Egyptian Alyssum found near Philae Temple in Aswan, Effervescent Champagne White Grape, a drop of Silver Sandalwood-Musk Accord and Crystalline Vanilla Bean whole.
Blackberry Kobalt – Egyptian Blackberry, White Musk, Kobalt Vanilla Orchid, Blue Egyptian Basil, Black Honey and a kiss of Blue Sugar.
Blue Lotus Diamond – Rare Blue Lotus, Golden Frankincense, Amber Musk and the charm and faience of Studio Limited - Diamond (Redwood and Cedar).
Blueberry Crystal – Egyptian Summer Blueberry within the beauty of harmonized Vanilla and Musk (Studio Limited Original - Crystal).
Carnation Santalum Gold – White Carnation of Cairo, Gold Santalum of India, a drop of Egyptian Temple Oudh, French Vanilla Beans whole, Vanilla-Sugar, White Sugar and Pink Cotton Candy.
Daffodil Empire Musk – Egyptian Daffodil Essence, Philae Empire Musk Flower, Egyptian Musk and a drop of Crimson Musk.
Egyptian Jasmine Crystal Musk – Egyptian Blue Jasmine, Crystal Vanilla Musk and Eternal Ankh Vanilla (concentrated from the PC Eternal Ankh).
Egyptian Peach Blossom  – Egyptian Summer Peach Orchard, Egyptian Sandalwood (Studio Limited Original : Santalum) and Egyptian Vanilla Orchid (Studio Limited Original - Kobalt) 2021 blend
Honeysuckle Crystalline  – Egyptian Honeysuckle, Blue European Honeysuckle, White Japanese Honeysuckle crystal and Egyptian Vanilla (Studio Limited Original - Crystalline).
Jasmine Crimson – Blue, White, Purple Jasmine of Aswan and Abu-Simbel, Studio Limited - Crimson (Egyptian Red Musk).
Karnak Orange Black Honey – Egyptian Orange, Greek Blood Orange Ring, Orange Sugar, Luxor Tangerine, Egyptian Black Honey and a drop of pure Frankincense Resin. 2021 blend
Lavender Santalum – Australian and French Lavender, Santalum ; a perfume blend of intoxicating sleep, rest and bliss.
Lotus Santalum – Egyptian Lotus Essence, Santalum (Studio Limited Original), Crystal (Studio Limited Original) and Blue Crystalline Vanilla.
Papaya White Santalum – Papaya, White Santalum, Peach essence, Pineapple rind, drop of Moonstone Vanilla and Australian Sandalwood
Pink Grapefruit Frankincense Crystalline – Pink Grapefruit Essential Oil, Crystalline, Egyptian Frankincense Resin, Ruby Red Essential Oil, Caramelized Grapefruit Skin, California White Sage and a drop of Amber Musk Absolute.
Raspberry Kobalt – Aromatic Egyptian Raspberry, rich Egyptian Vanilla Orchid (Studio Limited Original - Kobalt).
Violet Santalum Sweet – Egyptian and French Violet, Egyptian Jasmine and Lilac, Sandalwood Sugar from a natural occurring Sandalwood Cask and Santalum Sweet